Hours
Monday

9:00 AM - 7:00 PM

Tuesday

9:00 AM - 7:00 PM

Wednesday

9:00 AM - 7:00 PM

Thursday

9:00 AM - 7:00 PM

Friday

9:00 AM - 7:00 PM

Saturday

9:00 AM - 7:00 PM

Sunday

10:00 AM - 6:00 PM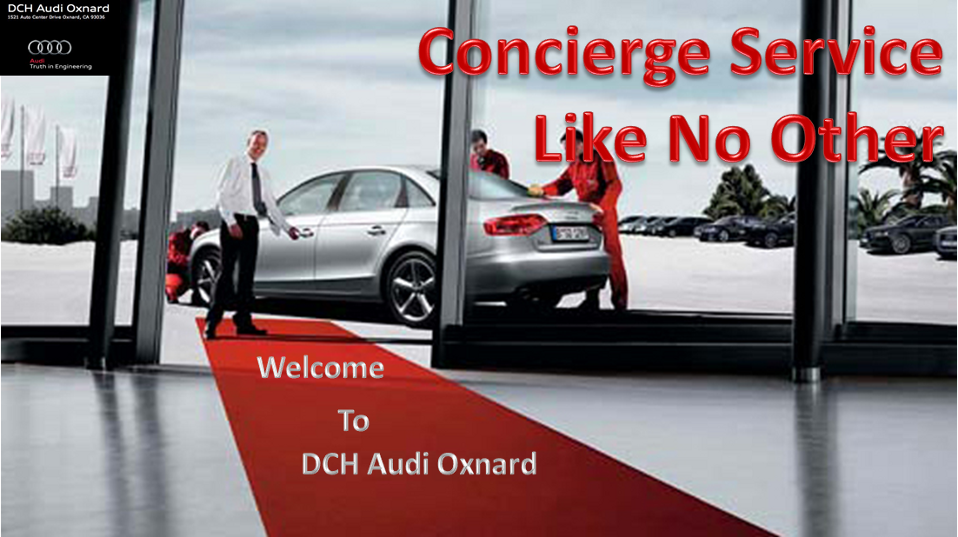 We realize that it can be difficult getting around without your Audi, thus the reason we came up with the Audi Oxnard Concierge Service.  We are here to help you in any way we can while your Audi is being serviced.

We will:

Provide a ride to your destination whether that be a drop off at work or the airport.


Pick you up as well when your Audi is ready.

Provide a loaner with scheduled service or maintenance until your Audi is ready.

Wash your Audi once it's been serviced and have it delivered right to your door.

Provide complementary shuttle to help get you there on time.
At Audi Oxnard, we make it easy to do business with us and we put you in the drivers seat.